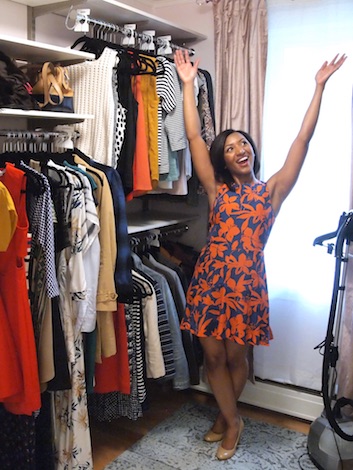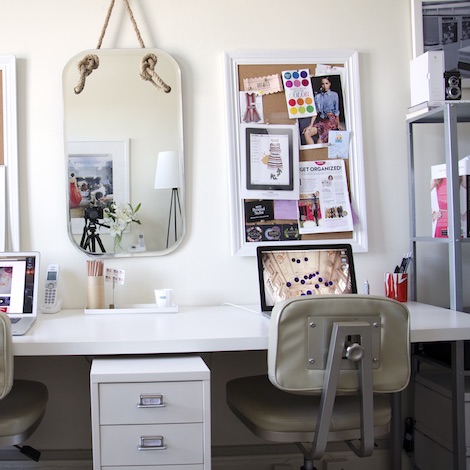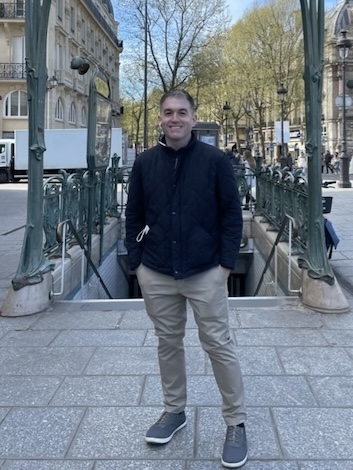 The co-founders of Stylebook and the Stylebook office
The Stylebook Concept
"Building a well-balanced, versatile wardrobe takes time and thought. It isn't a sprint - it's a marathon."

- Nina Garcia, Marie Claire
Stylebook is designed to help you carefully curate your wardrobe so you can look effortlessly chic everyday. We want you to get the most out of what you already have in your closet and to choose new pieces that will integrate well into your wardrobe as a whole.
A little organization can go a long way when it comes to getting dressed. Mixing and matching what you own, comparing new purchases to what you have in your closet, planning the outfits you'll wear on vacation, and saving all your favorite style inspirations in one place will all help you develop your personal style. This was the basic idea behind the original version of Stylebook, which has now evolved to include over 90 features.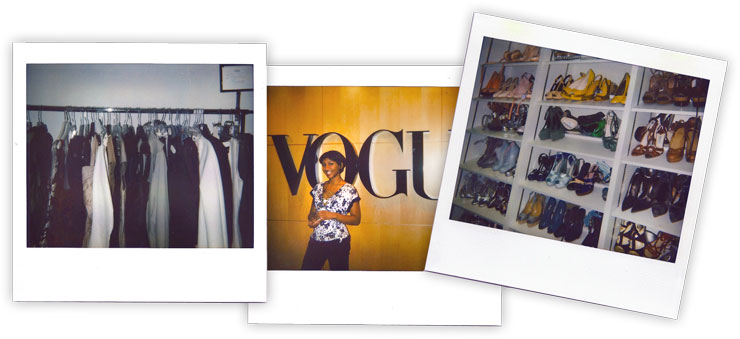 Polaroids from co-founder Jess Atkins's Vogue internship
The Story of Stylebook
The idea for Stylebook was inspired by co-founder Jess's experiences organizing and tracking clothes in the fashion closets of Vogue and Modern Bride as an intern and her efforts to look fashionable on a budget while working as the art assistant at Lucky magazine.
Stylebook was created when co-founders Jess Atkins and Bill Atkins teamed up. Before building Stylebook, Bill had worked as a programmer on Wall Street and for NYC startups.
Using Stylebook Everyday
You want to wear a specific top but don't know what to wear it with.
Open the top in your Closet and look at the properties screen - from there you'll be able to view every outfit you've styled using that piece.
You just had a great outfit idea, but you're still in the subway going home from work.
Use the Looks feature to make a quick outfit collage.
You're going to a black-tie wedding and want to buy a new pair of heels.
Use the shopping feature to find items from almost any store. Once you've found some candidates, add the images to your closet and test them out with the dress you'll wear. Email yourself the link so you can buy them online.
You're going on a business trip but don't have time to go home and tear your closet apart looking for outfits that are good to wear.
While you're at lunch or commuting home, plan out your looks with the outfit editor and then import them into a packing list so you can remember how you mixed and matched all the different pieces.
You want to update your wardrobe, but you want to make sure you buy pieces that count.
Look at your Style Stats and see what pieces you wear the most and least. Now you can decide what you can take out of retirement or donate, and you'll be able to see what holes you need to fill in your wardrobe.
Read our full list of ways to use Stylebook in your everyday life.