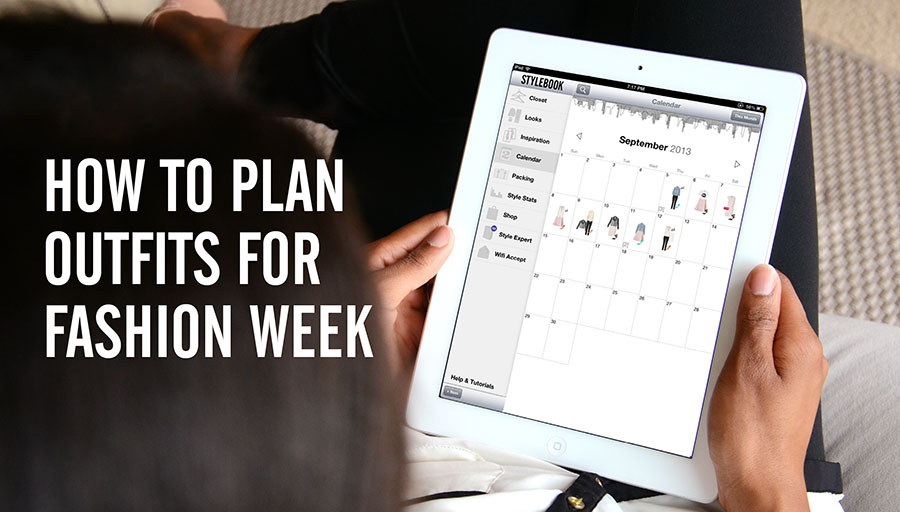 Fashion Week: Plan a Week of Outfits
New York Fashion Week is almost here, and if you're traveling to NYC, you're probably starting to think about what you should bring and the outfits you'll be wearing to the shows. It's best to plan out your outfits ahead of time, so you can enjoy your experience, carefully observe the collections, and get your work done - all while looking amazing!
Using Stylebook to save your outfit ideas and schedule looks on the calendar will save you a ton of stress once you arrive. Below is a suggested packing list, our advice on how to plan your perfect fashion week wardrobe and a few outfit ideas!
1. SELECT - think of your suitcase as a mini capsule collection
pack more efficiently by choosing a limited color palette - everything should mix and match
choose colors that you know will look good on you so you'll feel confident
use the Stylebook closet search tool to find items you own in the colors you're considering
use the app's packing feature to keep a visual record of everything you're bringing
don't forget your practical items like flats, a tote, a notebook, and your iPad!
when you add an outfit to a packing list, Stylebook will figure out which clothing items you need to pack to recreate the look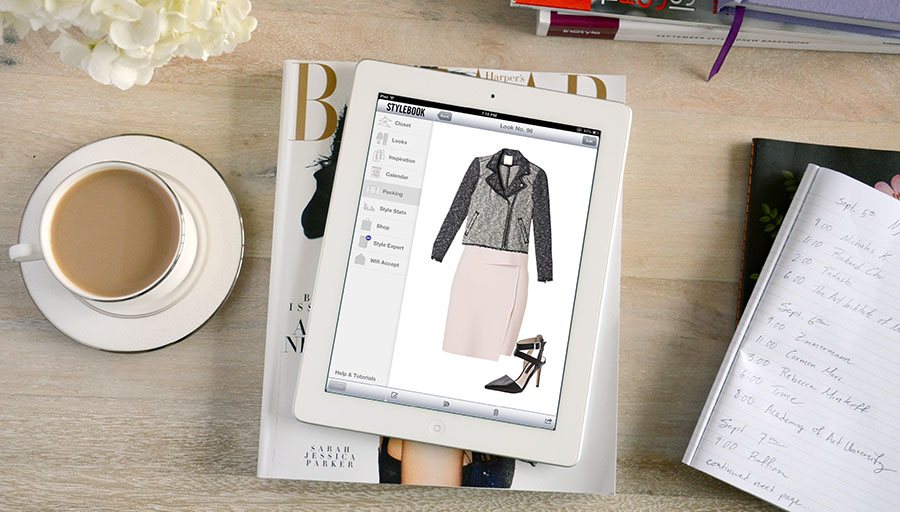 2. CREATE - keep a visual record of all of your outfit ideas
plan out as many outfits as you can using only your packing list items
try on your outfits before you pack and make sure you look good and feel comfortable
use the Stylebook looks feature to save your outfits so you can reference them while you're getting dressed
add notes about styling, hair, and makeup (when in doubt, keep it simple and chic!)
* See the outfits we made at the bottom of this article
3. PLAN - consider your scheduled activities when planning when you'll wear each outfit
use Stylebook's calendar feature to save outfits and notes for each day you'll be attending
save multiple clothing items or outfits on each day - you can remind yourself to bring flats or schedule an extra outfit for a party later that evening
quickly glance at the calendar to make sure you're not repeating items too often
keep track of where you wore your last outfit - and who saw you in it - with searchable notes
Find all of the items from our packing list in the shopping feature of Stylebook under Stylebook's Picks.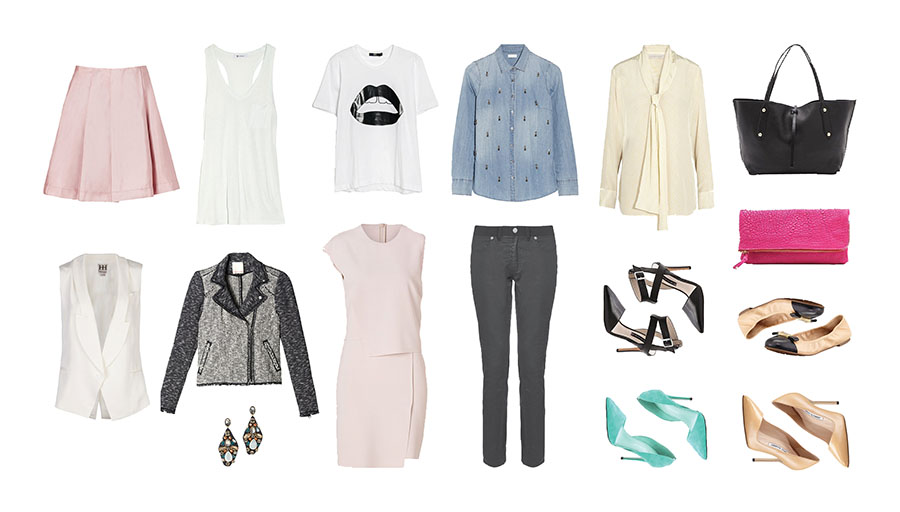 Fashion Week Packing Check List
Tops (6)
vest
neutral blouse
tank
graphic t-shirt
chambray button-down
tweed jacket
Bottoms (2)
dark jeans
circle skirt
Dress (1)
day to night dress
Accessories (7)
statement earrings
clutch
tote
colorful heels
black heels
nude pumps
classic flats
NOTE: Posts in the Style Guides series include affiliate links to some of the products discussed.
To suggest a Style Guide topic, tweet to @stylebookapp.
GET THE APP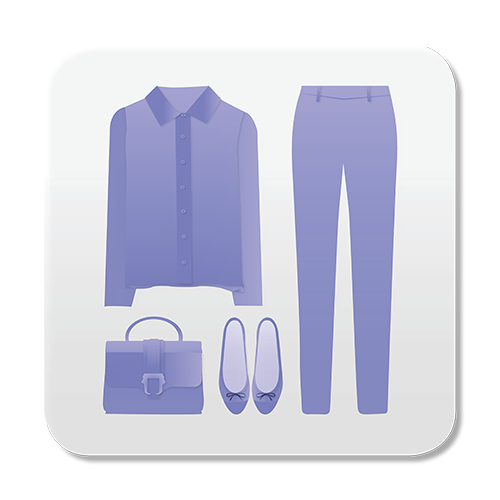 Read More Style Guides