AFFILIATE PROGRAM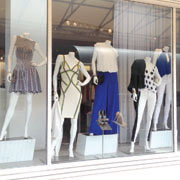 Join our affiliate network to earn a commission on Stylebook downloads that come from your site!
The affiliate program is run by Apple - follow their instructions to sign up for a LinkShare account and register as an Apple affiliate.
Once your account is set up, email us to let us know you've joined the program.
You'll then receive a commission from LinkShare for every purchase made through a link created by the tools in Step 2.
Email us for more information